We are City tutors!
Unlike other tutoring agencies in Nigeria, we are a professional educational organisation with more than a decade of front-line experience. Just about all the teachers are career teachers. The atmosphere is probably as close to the personal recommendation ideal you can get. We simply bridge gap! Exceptional is the ability of our tutors to spot misconceptions, areas of weakness and recurring mistakes that may not have been noticed in class. Again, this may be due to time constraints within the school that weaknesses are not observed and recognized but the one-to-one offers the time to deal with these misconceptions.
Our Tutors
Teachers, former teachers, and professional tutors. Have specialization in tutoring students with various learning differences and disabilities. Adapt their teaching style to best suit each student's learning needs. Provide enrichment to each student should regular, school-assigned work not adequate to reinforce concepts. Lend home work and support. Offer guidance, positive reinforcement, routine and encouragement
Our Services
We tutor in the following areas: All academics subjects for lower primary (pre-nursery-pry 3), upper primary (pry 4-pry 6), lower secondary (JSS1-3), and upper secondary (SS1-3). NECO,GCE, WASCE, UTME, Post UTME ,High School Entrance Examination International Examinations: GRE, TOEFL, SAT I AND II, ERB, ISEE, ACT, HSPT, AP Exams, and Cambridge IGCSE. Phonetics, Use of English, and Business English. Foreign languages (Russian, Spanish, French,& Chinese), local languages: Nigerian languages.
our fees
Our fee is very affordable. Services are billed on a monthly basis. Charges are pro-rated on the number of hours required to meet the needs of our students and you are billed only for the amount of time our tutors work with your student. It is our policy to meet our students and assess their needs before we agree on conditions and terms of service. We understand that many parents in Nigeria struggle to cope with having to go extra miles to support the school system by providing home tuition for their kids. We put our students first!
Professionalism
Tutoring a student at the locale of his or her choice allows for the best working environment. You select where the session will take place. Home, library, Dad's office, all okay! We work closely with learning disabilities specialists, diagnosticians, speech pathologists and psychologists. Our help desk provides personalized customer service and strives to have a schedule in place within 24 hours of initial client contact. An online scheduling system that sends automatic email reminders of tutoring sessions to clients.
OUR VALUES
Intelligence and character is our core mission
Our world -class teachers have years of in-depth experience as school teachers within and outside Nigeria, we possess the highest level of experience obtainable to create the home balance. City tutors is hope assured to millions of students who are confronted with the challenges of attaining global standard. Looking for a home tutor in Lagos, Abuja and Port harcourt? Get a home tutor today! We also provide menus of education options through our National Mentoring Project, to strengthen the existing education structures. Offering students who are struggling or who have left school an opportunity to achieve in a new setting and use creative, individualized learning strategies and flexible schedules.
Our Team
Our tutors are certified teachers and/or hold degrees in the subjects they tutor. All have at least two years' experience teaching in public, or private schools. In addition to their teaching credentials, subject-area expertise, and experience, our tutors are passionate about teaching. Our ethos is friendly, down -to-earth and unpretenticious. The families and students who come to us hold education in high esteem.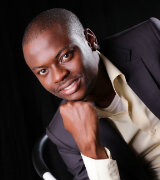 Olaotan Akinniranye
Chief Executive Officer
He is a world renowned management and educational consultant. Also, the managing director of Novatia Consulting Ltd. In 2012, created the Alternative Education Project. He has functioned as management consultant to various organizations across the world, providing top notch strategies and interventions for performance
Dr (Mrs) Akinti Titilope
Director of operations
Dr. Titilope has got outstanding achievements in the educational sector. She is passionate about helping students achieve the best in their learning. A winner of countless awards, her wealth has imparted positively in changing the educational land scape
Temidire Meroko
Human Resource Manager
The brain behind employee training and development includes new hire orientation, leadership training and professional development seminars and workshops. He oversees needs assessments to determine when training is necessary and the type of training necessary to improve performance and productivity of both our management team and tutors .
Solomon O'sullivan
Educational Consultant
Assist and support various education teams in providing excellent learning environment. Assess and evaluate emotional, behavioral and learning aspects of students to design help programs. Collaborate and coordinate with students, parents and communities in our aims and objectives. Provide ongoing support to educational staff.
Testimonials
Exploring the power and effectiveness of a well-tailored personalized learning. It is time you changed strategy! Choose City tutors now
DHT NATIONAL MENTORING PROJECT