With City Tutors, there's no end to the knowledge you can acquire!
A good tutor is like a candle that consumes itself to light the way for others. The direction in which education starts a man will determine his future life. With our plethora of success stories, backed by over ten years of experience, you will be willing to tell the world about us.
Our services were created with you in mind and made to satisfy your tutorship needs.
Our Services
Pre-nursery/Nursery Home Tutors
By introducing your child to a preschool tutor at an early age, you can help them to initiate a lifelong love for learning and set them on the path of excellence... read more >>
Lower Primary Home Tutors
It is expected at the end of the lower primary phase of education that students would have acquired basic learning skills in literacy, oral expression, numeracy and problem solving skills... read more >>
Upper Primary Home Tutors
Our private home tutors across Nigeria are all current with the upper primary curricula and are well trained in personalized tuition, ensuring your child is taught in an innovative way... read more >>
Junior Secondary School Home Tutors
Junior Secondary School is compulsory, which opens the gate to Senior Secondary School. We have highly trained and experienced home tutors in all subjects, covering different curricula... read more >>
Senior Secondary School Home Tutors
Get university preparatory tutors to help your child cross the hurdle of the senior secondary school examination by top senior secondary school private tutors. Our senior secondary school... read more >>
International Exam Home Tutors
Get home tutors for TOEFL, SAT, SSAT, GMAT, GRE, IELTS, AP, IGCSE, CHECKPOINT, ACT, PTE, -GMAT- GRADUATE MANAGEMENT ASSESSMENT TEST... read more >>
Professional Exams Private Tutors
Get the best out of any professional exams with our world class tutors guides. Our home tutors are highly skilled and will give you nothing but the best. You'll thank us... read more >>
Language Private Tutors
Learning extra languages could be daunting and the challenge is doubled when you learn under a tutor with no total grasp of the langauge. With our Language tutors, an end comes... read more>>
Computer Private Tutors
Put yourself in the hands of our Computer private tutors and make learning come at a speed none can gainsay. Our tutors are technologically sound with results to show for it... read more>>
Music Private Tutors
Learn music a tone at a time with the professional guides of our Music Private Tutors across Nigeria. Understand all about music in no time, at a pace you coulddn't have imagined... read more >>
Home Tutoring across Nigeria, with a leading edge.
We've Crossed the Rubicon for You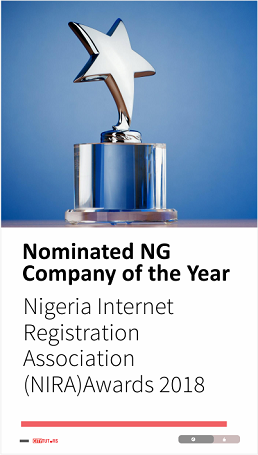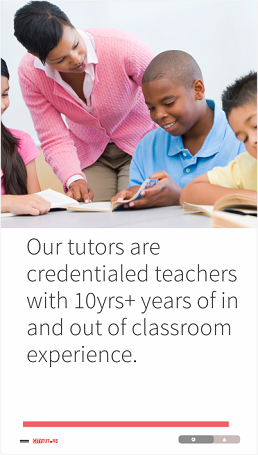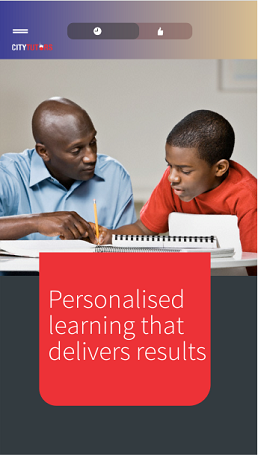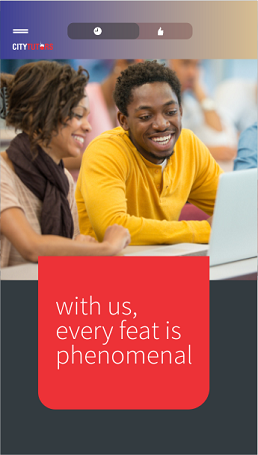 Private Tutoring Programs & Packages
Prices You Can Trust
CLASSIC
An Entry Level Approach to One to One Tutoring
Personalized Learning
1hr/Session

Free Consultation
Email/Text Alerts

1-on-1 Private Tutoring
Progress Monitoring Report
PREMIUM
For More Consistency and Success for Your Child
Everything in Classic +
1hr:30min/Session

Learner Assignment Audit
Assignment Management Support

Student Accountability System
ULTIMATE
The Full Private Tutoring Experience
Everything in Premium +
2hrs/Session

SMS Question Service
Teacher Communication

Unit Recovery Alternatives
Monthly Assessment Exams
Testimonials
Trusted by 1000s of Students, Professionals and Wise Parents.
Mrs. Uka
NLNG, Port Harcourt.
I have tried several home tutors in Port Harcourt with huge disappointment before trying the Premier City tutors. All I can say is that it seems City tutors is specifically tailored for me. My first child who was having issues suddenly became an exceptional student and an academic leader to other siblings. She passed all her common entrance exams. The same process was repeated for other children with the same results. May God bless City tutors for their doing in the lives of people in Nigeria.
Mrs. Adetola
KPMG, Lagos.
I pulled out my children from one popular home tutoring agency in Lagos and I stumbled on City tutors. In fact, I am ready to do anything that we promote this organization. They have superb tutors. I have two of their tutors. My son wrote six exams and passed all. My daughter got her highest record score of 83% in Mathematics. Their school wrote us as the most improved students. I am ready to personally assure prospective clients of the qualities of the tutors at the Premier City tutors.
Mr. Ekundayo
Retired Accountant, Abuja.
We came about City tutors when I was looking for tutors to prepare my child online. It was about two months post UTME tuition for entrance examination to university of Ibadan. My daughter improved so well that she passed the entrance exam. Her cumulative as above the grade point required for medicine and surgery. My daughter now studies medicine at the university of Ibadan.
Mrs. Ohajuwa
Lekki, Lagos.
My son only had a month to prepare for secondary school admission test (SSAT) for admission to Canadian schools. A friend around Yaba, Lagos recommended City tutors to us. Wow, the passion of their tutors is different. There was a day the SSAT tutor came through the rain to teach my child. The dedication is serious. Just with a month of preparation my child passed the SSAT exam with top score. I am ready to invest in the Premier City tutors.
Mrs. Ekene
Shell, Lagos.
I got City tutors online when I was in the US, prior to my relocation to Nigeria. When we arrived in Nigeria, We had to home school my three children. I must say their tutors are mature and highly professional. My child in SS2 was already scoring 98% in IGSCE test, we had to pause the tuition, because my child was already above her level. We wanted to go through the school system.
We are a team of people with adequate knowledge of home tutoring, with a unique display or creativity.
See Us in Action
We are leading the private home tutoring innovation in Nigeria; by changing the way students learn at home. Our services have been intuitively designed to meet whatever home tutoring means to you.
Satisfied Clients
AND COUNTING
Our support system delivers...
Get in touch right now