What our clients say
My son in grade 4 scored 96% in the entrance exam . Kudos to City tutors ! This is innovation in learning

Mrs Funke Ann
Entrepreneur@ Asokoro Abuja
I had just two weeks to prepare my boy for secondary school admission test (SSAT). someone recommended City tutors to me. Incredibly, My expectation was surpassed. My son is now in canada.
Blessing O
Business owner @Lekki Lagos
Wow! This is the fastest, the safest and the most secured. I was taken through a well-implemented IELTS tuition. These guys are the grand masters of one to one learning.

Mrs. Toyin A
School Proprietress @Ikeja Lagos
Incredibly, My son in grade 5 ranked first in all the three entrance examinations He enrolled for. (including Regent International school Abuja). Weldone!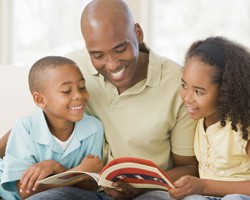 Mr.Abubakar M
Staff@NNPC ABUJA
Who we are?
WE ARE CITY TUTORS!
Unlike other tutoring agencies in Nigeria, we are a professional educational organisation with more than a decade of front-line experience. Just about all the teachers are career teachers. The atmosphere is probably as close to the personal recommendation ideal you can get. We simply bridge gap! Exceptional is the ability of our tutors to spot misconceptions, areas of weakness and recurring mistakes that may not have been noticed in class.
Our tutors are teachers, former teachers, and professional tutors.
Have specialization in tutoring students with various learning differences and disabilities
Adapt their teaching style to best suit each student's learning needs
Provide enrichment to each student should regular, school-assigned work not adequate to reinforce concepts
Character development
99%
Choose from over 50,000 accredited tutors from Foreign Universities, Nigeria Teachers institute (NTI), Post graduate colleges, Top Nigerian universities, and Nigeria union of teachers (NUT)
About us
We incorporate a national background check, certification verification as well as content-specific core professional training for tutors. Additional training options are also available for tutoring business, agencies and organizations. There is no such thing as a brief explanation on how to tutor. The art and discipline of tutoring requires exposure to the multiple aspects of teaching and learning, questioning and contemplating these theories, followed by application to the tutoring process that comes to fruition only through extensive experience.
Latest news
6 Critical AP Exam Tips to Ace Your Tests GET Advance placement private tutors in Lagos, Abuja and Port harcourt Nigeria. Call 080-3753-1249! The most important thing you can do to maximize your chances of getting a 5 on an AP exam is to learn the material. However, it is a standardized test, and there […]
GET ARABIC TRANSLATORS AND INTERPRETERS. CALL 080-3753-1249, 081-1445-6164 E-MAIL: hello@novatiatranslations.com.ng Website: https://www.novatiatranslations.com.ng Whether it is better to start learning Arabic at home or in classes depends on a variety of factors: motivation, cost, time, availability of suitable courses, domestic distractions, etc. If you are able to study at home, there are self-tuition courses that will […]
GET ARABIC TRANSLATORS AND INTERPRETERS. CALL 080-3753-1249, 081-1445-6164 E-MAIL: hello@novatiatranslations.com.ng Website: https://www.novatiatranslations.com.ng Learning the alphabet It is well worth learning the Arabic script, even for a relatively short period of travel in the Middle East. At the very least, you will be able to recognise place names, destination signs on buses, and so on. The […]
See all our news